Book your private airport transfer in Zanzibar Stone TOWn TO beach Hotels, Pemba airport transfers in Dar es Salaam, Arusha to Moshi Hotel Transfers in Kilimanjaro Airport, Tanga, Mombasa city and beach hotel transfers, Ethiopia, Nairobi.
east africa airports transfers
choose your desitination and Book your transfer now!
tour and transfer operators to trust, punctual, hassle free and comfortable
Zanzibar Private Airport Transfers supplier. Mombasa to Zanzibar Private Airport flight Transfer, Pemba Island Private Airport Taxi Transfers ,Dar es salaam Transfer, Arusha Airport, Moshi Hotel to Kilimanjaro Airport Taxi Transfer. Ethiopia Bole airport private taxi transfers.Ferry boat and car hire online with best rates and prices.
Reliable services,flexible,reasonable and always ready to assist from any point. Standard cars and vans well maintained ready for your call 24 / 7 available.
Zanzibar Airport Transfers: Private Zanzibar taxi airport transfers in Zanzibar made easy.Zanzibar to and from Dar es salaam flight and speed ferry boat transfer, Zanzibar to Pemba Island flight and speed ferry boat transfer,Pemba to Tanga flights transfers ,Tanga city to Mombasa Luxury bus Transfers
We have a fleet of a car rental, chauffer driven, self drive, car hire, motor bikes, scooters, three wheels scooters, push bikes and mountain bikes. You are free to arrange your own. Our new cars are always available for your self drive from 3-5 door cars and vans at a good price.
Fly to and from Zanzibar International Airport. You can easily book flight from Zanzibar to Dar Es Salaam, Arusha, Tanga, Pemba, Mafia Island, Kilimanjaro, Mombasa and Nairobi Kenya with Kenya Airways, Fly 540, Coastal Aviation, Zan Air, Tropical Air, Precision Air Auric Air, Ethopian Airline.
Azam Marine our reliable ferry company with daily charters from Dar es Salaam to Zanzibar and vise versa from 0700, 0900,1200,1500 from every side taking 90 minutes across with all safety and comfort. Book your return ticket with us NOW. Dar Es Salaam to Pemba ferries via Zanzibar available but no confirmed schedule.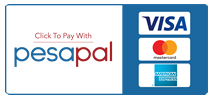 zanzibartours@gmail.com
P.Box 455-80400 Ukunda Kenya.
Mob:+254 786 546511
Mob:+255 789 665310
Whatsap: +254 718 370639
WhatsApp: +254 718 370 639
© Zanzibar Transfers 2017 Website by: Kattikabatembo.me